To have your Burlington arts or cultural event listed in this calendar, please submit your information here by the 15th of each month for events that begin or take place in the following month:
ON THE VILLAGE GREEN
This FREE Livestream concert presentation celebrates the wonders in our physical world: the earth, sky, water, humanity, wildlife and more.
Music is an international language, and "On The Village Green" helps break down borders and barriers, calling for world peace and demonstrating our environment's fragility.
The repertoire is wide-ranging, from Mozart to Jenkins to Cozens, scintillatingly performed by the Burlington New Millennium Orchestra.
This one-hour concert under Maestro Charles Cozens' direction includes an additional short pre-concert talk on why this music was written and what it stands for in our ever-changing world.
DATES & TIMES
Saturday, April 3, 2021 at 7:30 pm EDT
Pre-show chat begins at 7:15 pm EDT
VENUE
Free Livestream from the Community Studio Theatre, Burlington Performing Arts Centre
THANKS
Thanks to the support of the Music Performance Trust Fund and INCITE Foundation for the Arts.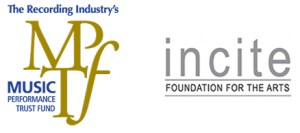 BNMO is a Not for Profit and is a Registered Canadian Charity.